BCHL 3 on 3 League
---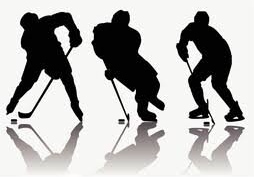 BCHL 3 on 3 LEAGUE
BCHL is excited to offer a 3 on 3 program that will run on Friday Evenings at NTR for 8 weeks. Registration is now available online for the first 20 players per division, register early!!
Please find the details below:
Program will run for 8 weeks Dates TBD
Location - NTR Arena at 120 Big Bay Point, Barrie
Times - Atom 6pm, Peewee 7pm, Bantam 615pm, Midget 8pm
Format - 3 on 3 - 10 players per team (9 players 1 goalie)
No more then 20 players per division (first come, first serve)
Open to House League and Select Level Players Only both within BCHL and / or other Leagues.
1 Referee per game to keep the game moving and maximize ice time
Individual Registration Only - cost is $150.00 per player (no team registrations accepted)
Registration is open through your Family Account or by creating a new account at www.bchlhockey.net
Jerseys will be provided on loan, please provide your own socks
Note: to prevent unbalanced teams, registered players will be divided into 2 teams at the rink each week. This helps to keep the games balanced based on who is able to be there each week. If 2 friends register, they could play on the same team one week or against each other the next week. The end goal is a fun, competitive game of 3 on 3 hockey with lots of ice time.
REGISTER NOW .... LIMITED SPOTS AVAILABLE !!